Happy Thursday!

I'm so glad you stopped by! You wanna know why? Because I have a really, really exciting announcement! Starting next Wednesday, I will be joining four other incredible bloggers in hosting What You Wish Wednesday. It is a link party where other bloggers can link up their posts and share with you all. Each Wednesday, plan on stopping by for lots of inspiration: home decor, DIY projects, recipes, travel tips, household management, frugal living, and much more. Because, you know, bloggers will be linking up anything they wish. Also, each week I will be featuring my favorite posts from the previous week's link up. Never been to a link party? Well, let me tell you, you just don't know what you are missing. You just have to come back and check it out next week! Or better yet, check out this week's link up here. Go ahead and check it out. I'll be waiting right here. When you get back, I've got lots more to tell you! ( I spied lots of recipes, back to school printables, style tips, and some sewing tips.)
You're back? Wonderful. Now we can finish our awesome conversation. I really wanted to introduce you to the gals that make WYWW what it is. Go check out each of their blogs, browse through their posts. (you can click on the blog buttons below or in my sidebar to visit each blog.)
Meet the hostesses:
Texas based Leslie from Our Joy His Glory has lots of home projects and yummy recipes! Go catch up on her Imperfect Home Tour. Her home is beautiful!

Nikki from Nikki's Nacs shares anything from home decor projects and recipes to organization and entertaining. Check out her 2 Bills 2 Blow series! oh, and Nikki is an Alabama gal just like me!
Melissa of Simply Sweet Melissa is newly engaged and planning her wedding. How fun is it to see the process as she documents it on her blog? This North Carolina based gal is a Southern bride blogger. See her blog for wedding inspiration and much more!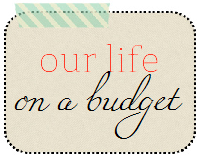 Stasia is a Georgia gal who blogs about, well, her life on a budget. Take the journey with her as she budgets not only money, but time, talents, and resources as well.
Okay. Now that you have been properly introduced to all the hostesses,
I hope you'll plan on checking back next Wednesday for the link up in all its glory! Okay? Yeah, it's a date!
ONE more thing! Don't forget to enter into my One Year Blogiversary giveaway! Go here to enter!